Homelessness and its lasting impact on children and young people
In Australia, around 44,000 children and young people under 24 years are homeless1. While homelessness is devastating for anyone regardless of their age, the experience has detrimental effects on children and young people well into their adult lives. Here are some of the ways homelessness negatively impacts children and young people like Belle* in Western Australia.
Homelessness is detrimental to a child's health and wellbeing
Living with Type 1 diabetes and coeliac disease, 16-year-old Belle* needs daily medication and a measured diet. When they were evicted from their family home, Belle, her single father and younger siblings found shelter at a nearby motel. But unable to afford insulin and enough food, Belle's health took a turn for the worst.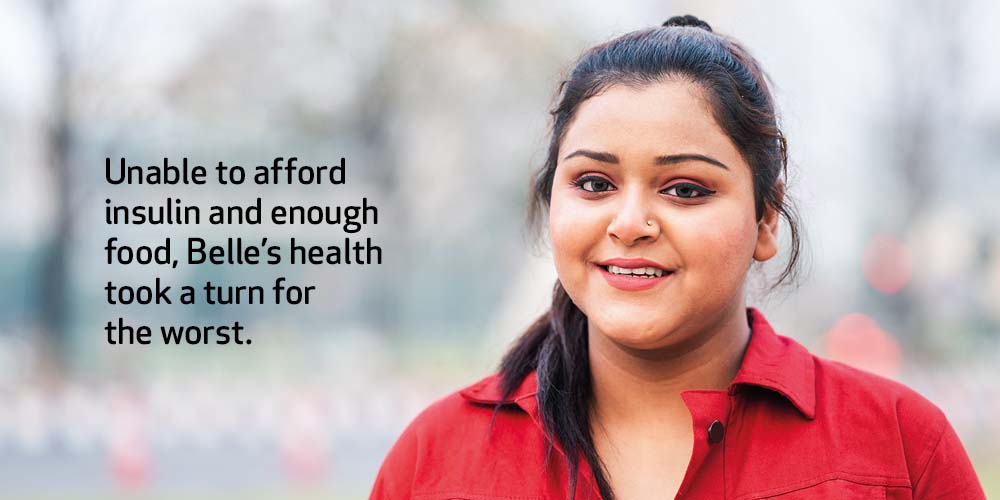 When children and young people don't have a safe place to call home, their physical health and mental wellbeing is negatively affected.
In her work with vulnerable children and young people, Louise from Mission Australia's Adolescent and Family Connections program sees firsthand the effects of homelessness on their health.
She explains that children without a safe home may experience illnesses, miss out on vaccinations and suffer from dental hygiene issues.
"Children who are homeless may have low nutrition levels and poor sleep patterns due to a lack of routine and constant anxiety," explains Louise. "There can often be developmental delays for children and young people may feel a degree of hopelessness or suffer from depression."
Belle would soon experience the positive difference a safe home could have on restoring her health and wellbeing.
While Belle was hospitalised, the medical staff connected her to Mission Australia's Youth Accommodation Support Services (YASS) that provides accommodation and holistic support for young people in crisis.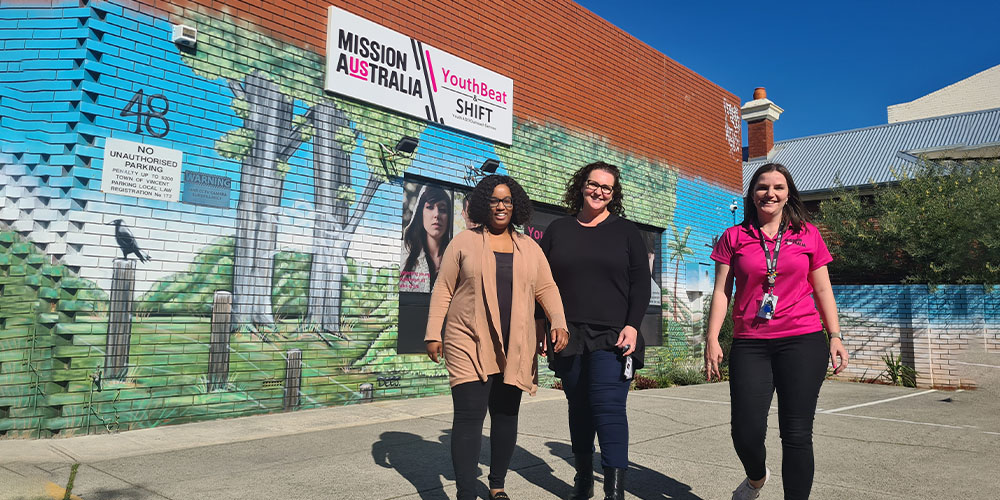 The team at YASS prepared for Belle's arrival by learning how to manage diabetes and coeliac disease. Every day, they helped Belle manage her insulin and medication, also accompanying her to regular medical appointments.
Thankfully, Belle's blood glucose levels returned to a stable level. Belle has continued to maintain her health and wellbeing.
Homelessness reduces self-esteem and confidence
Without the stability of a safe home, children and young people can experience a loss of confidence and hope for the future.
"It's common for children and young people who are homeless to display irritability, miss social cues or struggle to self-regulate their emotions," says Louise.
"They are facing a lot of challenges, and anxiety can often impact hugely on self-confidence and their behaviours."
If there is no intervention in a child or young person's life, Louise explains that stress can accumulate as children grow older, making a negative impact on their development.
Homelessness inhibits the physical, emotional, cognitive, social, and behavioural development of children. Without intervention, many repeat the cycle of homelessness as adults." -Louise, Adolescent and Family Connections.
When Belle arrived at YASS, she disclosed some of the mental and emotional strain she felt in her relationships.
Jeanette, a dedicated case worker from YASS, worked closely with Belle, helping her grow more confident and learn how to establish healthy boundaries with others.
No child or young person should ever have to experience the detrimental effects of homelessness alone. Thanks to funding from our supporters, YASS continues to help young people living in Perth who are homeless or at risk of homelessness. 
1 Australian Bureau of Statistics (2018): Census of Population and Housing: Estimating homelessness, 2016
*Names have been changed to protect the identity of the people we help.
Related
news and stories
Read about what we've been working on, our stance on important social issues and how you make a difference to vulnerable Australians' lives.