Maria Thattil supports young people who are homeless
"You are not defined by your past, and how you respond to life matters."- Maria Thattil, Miss Universe Australia 2020
Passionate about mental health Maria, Miss Universe Australia 2020, delivered a self-esteem workshop for the young residents at Canterbury Bankstown Youth Service (CBYS).
Young people who have fled from hard, traumatic experiences can receive crisis accommodation and support from CBYS. They stay there for a short period of time until they find long-term accommodation.
Challenges engaging young people during the pandemic.
Before the pandemic, young people at the refuge were very engaged and regularly attended weekly educational workshops. Aimed at growing their independent living skills, the workshops cover topics such as legal aid, police engagement, goal setting, self-esteem and finances.
"Due to COVID-19 we had to stop our weekly workshops and lost a lot of attendance. Particularly, we noticed we had lower engagement at our Christmas party last year," said Lucy, CBYS program manager. "It was great to see the high attendance during Maria's session."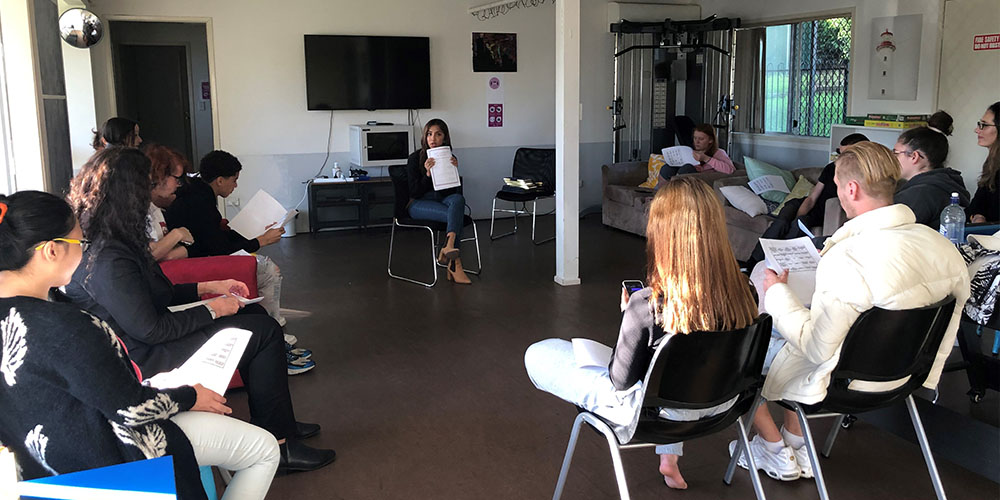 Drawing from her own stories of racism, bullying and personal trauma, Maria taught young people tools to build self-esteem, confidence and resilience.
"I went in with a workshop plan, I didn't stick to it. Because from the minute I walked in the room, I realised very quickly that those kids didn't need the activities or an agenda, they just needed the time of someone who has had experiences similar to theirs to share," Maria shared. "I reminded them that no matter what you're living through, you always have a choice in how you choose to respond."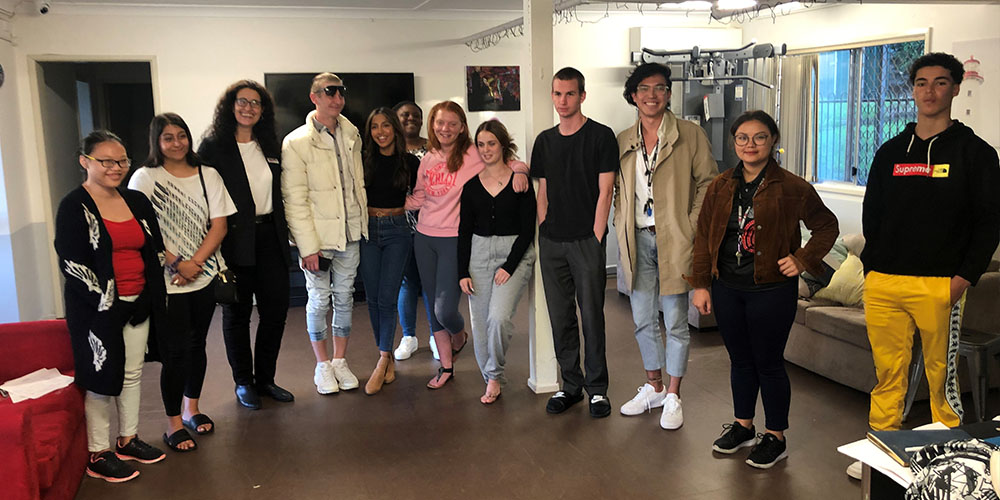 Maria Thattil was crowned Miss Universe Australia 2020 and will represent Australia in Miss Universe 2021. She is a model, beauty and fashion stylist and has studied psychology and management.
"It was amazing to see Maria engage with the young people. They shared their dreams for the future, what they wanted to achieve and what they wanted to do," said Lucy, CBYS program manager.
Young people and homelessness in Australia

Growing up in a safe and nurturing home is imperative for our development, but many children and young people in Australia don't have access to a healthy home environment. One in six (17%) of young people who responded to Mission Australia's Youth Survey 2019, have experienced homelessness. This included those who had experienced homelessness with or without their families, and had experienced time without a fixed address, lived in a refuge or transitional accommodation and/or had spent time couch surfing.
Young people in Australia who experience homelessness faced increased stress, mental health concerns and challenging barriers in their adult lives.
Provide safe homes to young Australians
Learn how economic disadvantage is taking a toll on young Australians
Related
news and stories
Read about what we've been working on, our stance on important social issues and how you make a difference to vulnerable Australians' lives.