Saran's story: Kicked out of home with nowhere to go
When 19-year-old Saran was told not to come home, she panicked. Unsure of where to go, Saran contacted one of our services. Read what happened next.
In Australia, around 44,000 children and young people under 24 years are homeless through no fault of their own.1 For children and young people, homelessness can have long-term, detrimental effects well into adulthood.
Saran's story: homeless at 19
When other kids her age were studying or enjoying time with friends, Saran was worrying about where to sleep.
After spending the day at the beach with friends, Saran's train home was delayed. Her phone had run out of battery and without any way of notifying her mother, she was terrified of what was coming...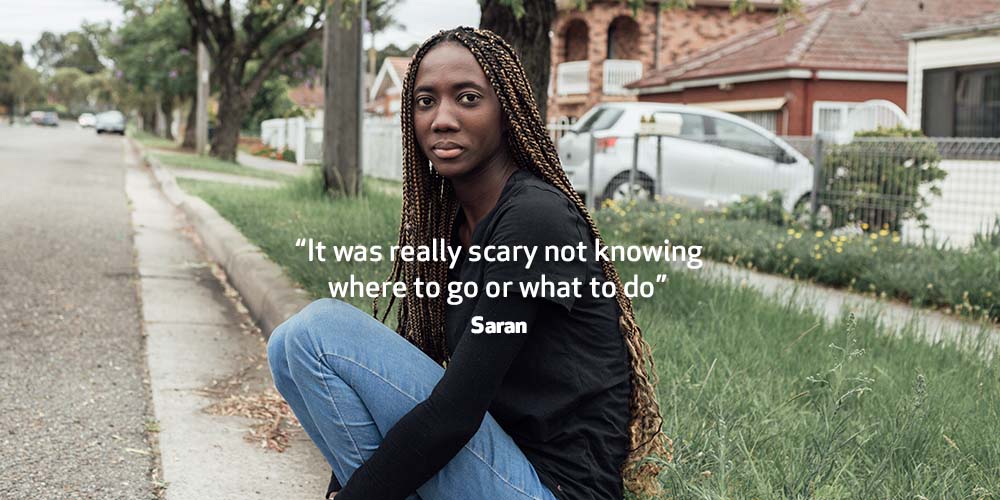 "My relationship with my mum is complicated," says Saran, "I've always felt like the adult in the family." 
When Saran arrived home, her mother's reaction was shocking. To say she was 'angry' was an understatement. She kicked Saran out – with no belongings – and told her not to bother coming back again. Saran fought back tears. Her mother had kicked her out before, but this time it felt different. She knew she wasn't welcome back. Saran felt alone.
Did you know that in 2020-21, around 41,700 young people were alone when they requested help from homelessness services like Mission Australia? 2

Saran has no extended family living in Australia and had no one to turn to for help. Her friends offered their houses, but Saran was too embarrassed to accept.
My friends all live with their parents, so I didn't want to intrude on them.
Finding refuge at Mission Australia
Not having a place to spend the night and nowhere safe to go is a frightening and terrifying experience for anyone, regardless of their age.
Thankfully, someone at Saran's church told her about Mission Australia's nearby youth refuge service in Canterbury Bankstown. She was nervous and hesitant at first.
I remember watching the movie Annie, so I didn't know what to expect from the refuge," Saran shared.
Calling the service, Saran spoke to one of our team members who answered all her questions and put her mind at ease. Collecting the little belongings she had – her notebook, beach towel and bag - she made her way to the refuge.

As Saran walked through the door, she breathed a sigh of relief. Her initial fears of the refuge were case aside as she was met with a private room with fresh bed sheets, a toothbrush, a set of clothes and other essential hygiene items.
After such a traumatic day, she finally had safety and security, even if it was temporary. As she lay down to bed that night, she was grateful she had people to turn to in one of her darkest moments. Step by step, Saran reached an independent and thriving life.
Helping someone break out of homelessness takes ongoing commitment and support. When Saran arrived at our youth refuge, she had no identification cards, birth certificate or ID. She had nothing but the clothes on her back, a notebook, and a beach towel.
It might not seem important but when someone is unexpectedly homeless, these important documents can get left behind. Without documents, it was extra complicated and difficult for Saran to access basic government assistance, housing or apply for a job.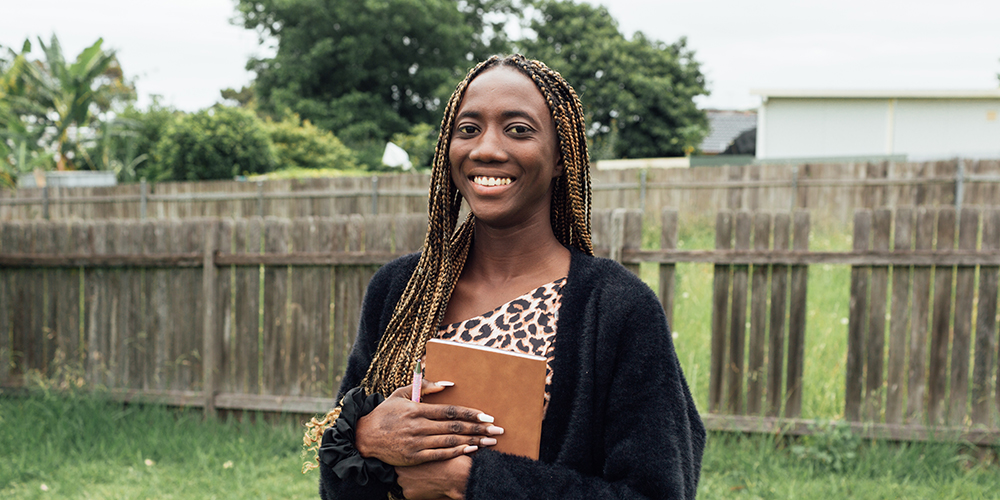 With perseverance our team helped her apply for identification cards, find permanent housing and eventually secure a suitable part-time job. With each step forward, Saran's independence and confidence grew.
Saran now lives in affordable housing and plans to complete her course in Criminology this year.
"Having my own house and space to study is really good. I've made life-long friends from the refuge," Saran shares.
Thank you for helping me. I would've had to stay on the streets if the team at Mission Australia were not there to help me.
It's not always an easy journey, but thanks to supporters like you, vulnerable young people can find the guidance and support they otherwise wouldn't have.
A generous gift today can help provide independence, hope and a brighter future for a vulnerable young person. 
Please help young people find a safe home. Donate now.
1,2Australian Bureau of Statistics (2018): Census of Population and Housing: Estimating homelessness, 2016 2Australian Institute of Health and Welfare (2021), Specialist homelessness services annual report 2020–21
Related
news and stories
Read about what we've been working on, our stance on important social issues and how you make a difference to vulnerable Australians' lives.