Two real stories of hidden homelessness in Australia
Even if we don't see it, homelessness is all around us.
It's affecting people in our communities, regardless of age and cultural background. Recent Census data reveals more than 122,000 people experience homelessness in Australia, but only 6% are visibly homeless – sleeping on a park bench or on the street - of those who said they were homeless on Census night represent a silent crisis unfolding in our country – hidden homelessness.1
What is hidden homelessness?
Most people without a safe place to call home face 'hidden homelessness', a term used to describe people who are relying on temporary environments. Hidden homelessness happens behind-the-scenes, with a majority of Australia's homeless population staying in severely overcrowded dwellings, refuges, boarding houses, or temporarily living with friends or family.
The increasing cost-of-living, domestic and family violence, natural disasters and lack of affordable housing are some of the many factors contributing to Australia's hidden homelessness crisis.
Alarmingly, the situation is worse now than three years ago, and a growing number of people are facing homelessness, financial instability and poverty. Over the last three years, we've noticed:
A 26% increase in demand for our homelessness services;
And a 50% increase in people who are seeking help after they've become homeless rather than when they are at risk1.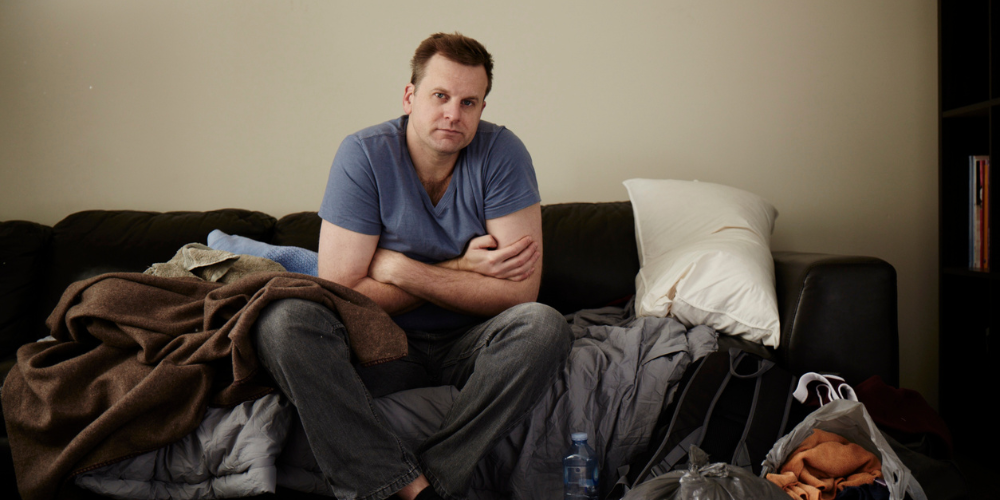 Two real stories of hidden homelessness
Every hour, 3,000 Australians like John and Natalie ask for help2.
These stories reveal the realities of hidden homelessness: that it can affect anyone. But, despite the challenges, these stories also show us that with support and compassion, people can turn their circumstances around for the better.
 John's story: The impact of rising cost of living on John's life. 
 John (75) enjoyed a relatively comfortable and stable life, until soaring interest rates rattled his world.

"The lady who owned the house, just couldn't keep up the payments anymore," says John.

His landlord's inability to keep up with rising payments pushed John to the brink of homelessness. He was given six weeks to find a new home.

The competitive rental market did not look kindly on John's application that listed 'pension' as his main source of income.

"I couldn't afford to rent anywhere. I was getting desperate. There was nothing out there..."

Facing a bleak and uncertain future, John found himself contemplating the unthinkable — living in his car.

For four months, John was homeless, living in his car. It was unseen but it was a real battle of homelessness for the 75-year-old. 
John connected with a Mission Australia caseworker and moved into Ebbs House on Sydney's Northern Beaches, one of our crisis accommodation facilities for older Australians. He continues to access our support services to help him on his journey towards independence.
When people made you feel like a person, and not just a number, it gave me hope - John."
Natalie's story: A marriage breakdown uprooted Natalie's life
Natalie's life took a heart-wrenching turn when her marriage ended, triggering mental health challenges that shook her foundation. Her situation affected her ability to maintain her long-term job.
Every day felt like an uphill battle as Natalie was left to care for two young children. The comfort of home and marriage had vanished, and the weight of uncertainty bore heavily on her shoulders.
"In the beginning, all I was doing was couch surfing and staying with friends."
Not wanting to 'burden them', Natalie remembers packing up her things every couple of days to look for somewhere new to stay.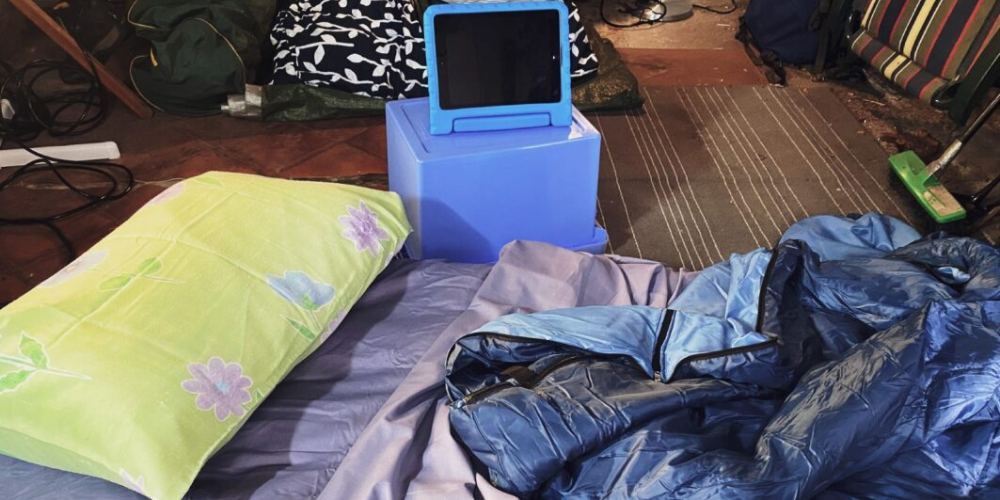 Without intervention, it was hard to see the end to Natalie's experience of hidden homelessness.

"I would've been sleeping on a bus shelter," says Natalie.

Faced with the daunting prospect of providing for her young children alone, she was unsure where to turn for help. The emotional toll of her circumstances was immense, yet even in the difficult circumstances she faced, Natalie found strength and resilience to overcome the darkest of times. 
"

I'm going to start studying community services...I want to help people like me - Natalie."
Our team supported her to find a safe place for her family. With immense gratitude, Natalie is on a new journey now to help others. Driven by her own experiences, Natalie is determined to use her knowledge to support individuals like herself.
Read more about hidden homelessness.
Names and images have been changed to protect the identity of the people we help.
1ABS (2021) Census of Population and Housing: Estimating Homelessness
2Mission Australia (2023) A Safe Place to Call Home - Mission Australia's Homelessness and Stable Housing Impact Report
Related
news and stories
Read about what we've been working on, our stance on important social issues and how you make a difference to vulnerable Australians' lives.