What causes homelessness in older people?
Becoming homeless later in life seems unimaginable, but this is the sad reality for over 19,000 Australians.1  
Australia's ageing population is increasing rapidly and is predicted to more than double from 2010 to 2050.2 With an ageing population, homelessness in older people is an issue that should concern everyone. 
What defines an older Australian? 
We consider 'older people' as people over 55 years. Although a person in their mid-fifties may not typically be considered elderly, the cumulative effect of homelessness, poverty and disadvantage takes a huge toll. Research reveals that by the time homeless people are in their fifties, they may have the same health issues as someone in their eighties due to premature ageing.3  
Did you know in Australia, one in seven people experiencing homelessness are over 55 years?
4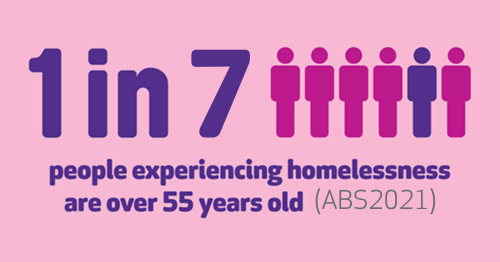 How do older people become homeless?  
Understanding the triggers of homelessness among older people is an important step in ensuring older men and women have stable housing and can age with dignity and respect. Here are three things that can lead to homelessness among older people:  
1. Financial instability  
Although a portion of older people in Australia live off a healthy savings amount, an emerging group of older people face financial instability when they reach retirement age. For roughly 57% of Australia's retired population, pension or government allowances are their main source of income.5   
Multiple factors can contribute to an individual's financial instability. These factors are usually out of a person's control:   
Unexpected life events such as the death of a family member, a marriage breakdown or a pandemic 
Generations of disadvantage, dispossession from land and impact of stolen generation on older Aboriginal and Torres Strait Islander people6 
Older migrants from culturally and linguistically diverse communities may have less superannuation savings and lack of access and awareness to financial services.7 
At the age of 62, Annie* lost her home due to unforeseen circumstances, which left her homeless. She was living in a garage as she was unable to find accommodation that allowed her to keep her two pets. Mission Australia Housing was able to help her find short term accommodation and lead her on the path towards independence. She now lives in permanent, safe and secure accommodation.  
Many older people like Annie can experience homelessness for the first time later in life triggered by unforeseen factors that contribute to financial instability. 

2. Elder abuse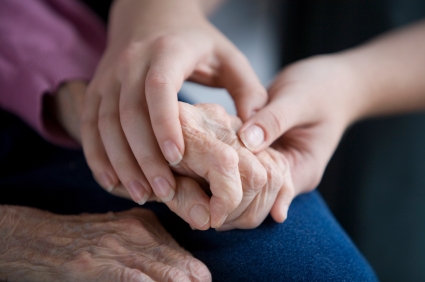 Elder abuse is a form of domestic and family violence—one of the leading causes of homelessness in Australia. Elder abuse can involve physical, financial, emotional or sexual abuse. When carers  neglect or fail to provide older people with necessities, it is also considered a form of elder abuse.  
As people age, many rely on family members or other close relatives with decision making. Older people can be coerced into making poor decisions about property ownership, wealth, health and wellbeing, which put them at increased risk of homelessness. 
Without access to the right information, support networks and care, older people may make choices that can be harmful or disadvantage themselves.  
Help an older person access case management support to prevent homelessness with a monthly donation.  
3. Disability or illness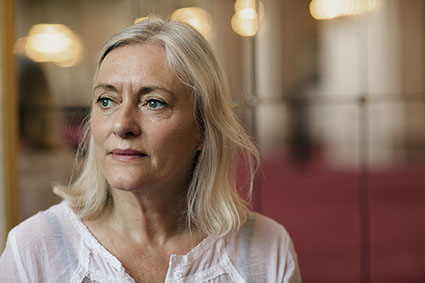 Disabilities, mental illnesses and the physical and cognitive challenges are experienced more frequently with older age.  
For many older people, changes in their physical and mental health can affect their capacity to live independently and affect their accessibility to affordable housing.  
Mary* is a 60-year-old woman who requires a wheelchair for mobility. Her husband died more than 10 years ago and left her with debt, forcing her to declare bankruptcy. With piling debt, Mary was unable to find affordable accommodation. Thankfully, Mission Australia Housing was able to find Mary an affordable, wheelchair accessible unit where she has lived for more than 6 years.  
For older people like Mary*, a disability can increase the risk of housing insecurity and homelessness. 
Mission Australia currently has three aged care facilities for older people experiencing or at risk of homelessness, but much more needs to be done to address homelessness for older people across Australia.  
Learn more about our stance on ageing and homelessness. 
Donate today to help older Australians facing homelessness.
1 ABS (2021) Estimating homelessness: Census
2 Mission Australia (2020): Staying home: A Youth Survey report on young people's experience of homelessness 2019
3 Dow B. Cyarto E. and Batchelor F., (2016) Healthy Aging in Public Health: Local and Global Perspectives  Ed. P. Liamputtong p. 277-293 
4 ABS (2021) Estimating homelessness: Census
5ABS (2018) Disability, Ageing and Carers, Australia, Summary of Findings.
6Australian Institute of Health and Welfare, Aboriginal and Torres Strait Islander people: a focus report on housing and homelessness, Cat. no. HOU 301, 2019
7ABS: 3101.0 - Australian Demographic Statistics, Canberra, 2016


Australian Institute of Health and Welfare (2019), Specialist Homelessness Services annual report 2018-19
Related
news and stories
Read about what we've been working on, our stance on important social issues and how you make a difference to vulnerable Australians' lives.