---
Phil's kindness means there's always somewhere to turn
"My grandparents grew up during World War 1 and the Depression. From very early on, my grandmothers instilled in me the importance of appreciating everything we have, because they often went without for various reasons. Life wasn't easy for them. They were committed to their Christian faith and church and, while it didn't come up in conversation much, giving to the community was a big part of their life.
I haven't personally experienced homelessness, for which I'm incredibly grateful. Though, I have supported friends during times when they've been at real risk and had colleagues who put on a brave face and came to work while living in their car or sleeping on a friend's couch.
Ending homelessness is closest to my heart because it's the most complex problem we need to solve as a society. And as a Christian, I want to share the resources and energy I've been given with those most in need. I first started supporting Mission Australia when I became a staff member 12 years ago. It seemed only natural to back the organisation I work for that does so much to help people.
Including Mission Australia in my Will is something I've been thinking about for a while. My previous Will didn't include a gift, but I've grown since then, and now I think it's important to model to my children what's important to me." - Phil Chapman, Executive Chaplaincy
You can join Phil and a growing community of compassionate supporters. Leaving even 1% of your estate will create a brighter future for people in need.
---
No matter who you are, no matter where you are
MACs (Mission Australia Centres) are safe and inclusive spaces for people of different walks of life to come together. They're hubs to learn life skills, grow social circles, and access services. Eighteen months since opening, the Coffs community is beginning to know the MAC as a place to turn for support and connection." Celeste Abell, MAC Coordinator
Creating welcoming and friendly environments is the first step to change. You see a flicker in their eye. Each time someone walks in the door and feels a sense of belonging, their self-belief grows and this drives the changes they make in their lives." Julie Jasprizza-Laus, Area Manager, Western Sydney
With a gift in your Will, you can ensure there's always an open door and positive change is possible. Your kindness will enter lonely streets, people's homes and struggling communities.
In Communities of Focus, we work with people across a community to tackle complex challenges and shared issues to create sustainable change. In Cairns South, small sparks are already evident. We're seeing lots of 'ah-ha' moments and a shift in mindsets. By elevating local voices and stimulating local leadership and aspirations, the community can take the lead in creating change, supported by our local teams." Crystal Taylor, National Communities of Focus Specialist
A gift in your Will can ensure our humble frontline staff reach more communities in need. And build a kinder and more compassionate Australia in the future.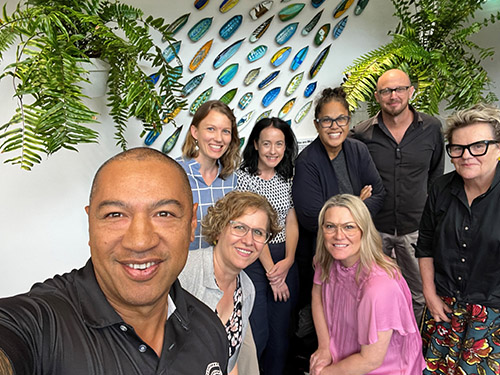 You are welcome here. There are MAC's in Coffs Harbour (above), Kingswood and Surry Hills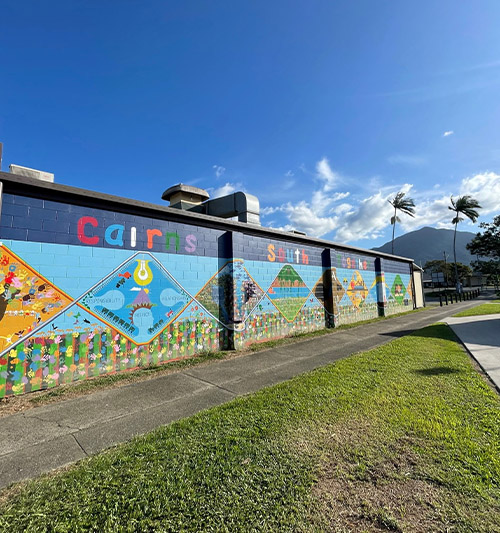 Communities of Focus are in Cairns South (above), Maddington and Meekathara WA. More to come!
---
Get in touch
Writing or updating your Will to include Mission Australia is a simple yet powerful thing you can do to help Australians in need.
Our gift planning advisors Lisa and Maria are here to help you. Fill in your details below and we'll get back to you as soon as we can.
For solicitor and executor enquiries, please contact Ashlee on 02 9217 1064 or This email address is being protected from spambots. You need JavaScript enabled to view it..
Are you ready to write your Will?
Mission Australia has partnered with Safewill and as a valued supporter, you can write your Will online in less than 20 minutes for half price ($80).
Write my Will
Will Wording
To include a gift in your Will, all you need is our ABN (15 000 002 522) and our registered name (Mission Australia).
Latest
news, media & blog

articles

Read about what we've been working on, our stance on important social issues and how you make a difference to vulnerable Australians' lives.