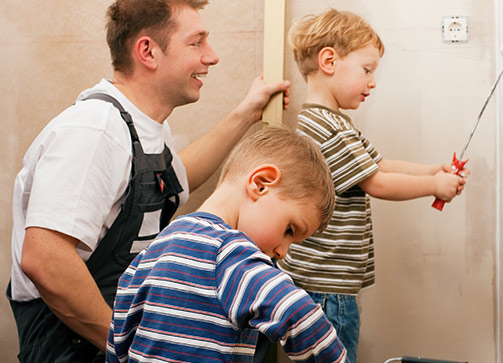 Mission Australia believes in strong families and happy, healthy children.

But long-term unemployment, relationship breakdown, domestic violence, drug and alcohol abuse, low literacy or numeracy or generational disadvantage create challenges for some families who struggle to avoid homelessness.

Last year alone Mission Australia supported 85,917 families and children through 174 children and family services.

Your charity donation goes further with Mission Australia. Working holistically, we partner with families in need, creating carefully tailored plans of action that help families not only overcome immediate challenges, but become strong over the long term.
We tackle family homelessness by securing short or medium-term accommodation or affordable accommodation.
Our Early Learning Centres and Communities for Children early intervention programs provide strong foundations for children and our family hubs cater for the needs of every family member, including financial counseling; mental health support; case management; early childhood intervention services; counseling; employment services, and migrant and refugee services.
We stand alongside struggling families while they get back on their own feet. This way, children can thrive, and these families become the 'glue' that binds and strengthens communities together. It's donations like yours that help us make a lasting difference.
Thank you for choosing to donate. By adding to our fundraising efforts you're making a difference in the lives of struggling families across Australia. All donations are tax deductible, you can donate online through credit card, direct debit or PayPal.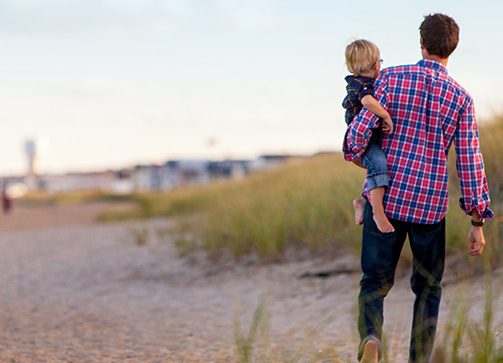 Through charitable donations from people like you we can help struggling families like the Andersons*, whose daughter was killed after a tragic home accident.
A family struggling with grief
13 years ago David had been reversing the family car out of the driveway and felt something go under the tyre. Stepping out of the car he realised it was his eldest child, Hannah. Hannah sadly passed away, and the family's lives were changed forever.
David never received any treatment or appropriate counselling for his guilt and his grief. Over time, the devastation of what had happened strained his relationship with his wife Mary and their two children.
He was quick to anger and sleeping less as time went on. It was in this period he sought relief through drugs, putting his young family into huge debt. The threat of homelessness became apparent.
When Mary raised the issue of his drug use, money problems and the need to get some help through charity donations David his anger exploded. Calling the local police station for help Mary explained about the drugs and the domestic violence that had happened inside her home that she'd managed to hide until now. It was here that Mission Australia became involved in helping the family.
Support for a family in need
David was offered support through a men's health network. His family accepted he wanted to be a better father and that he wanted to be the protector and not the perpetrator of trauma for his children. Keeping in touch with the family, it was repeatedly explained what the possible outcomes could be if it was found that the children were being further traumatised.
David overcame his drug addiction, he is back at work and the children are no longer at risk of being taken from the family home or being homeless. David is able to speak about the huge emotional impact of losing his daughter.
In our last visit to the Anderson family, the family said they were ready to move ahead together due to the positive changes that had been made.
*Names and images have been changed to protect the privacy of people we help.
Our promise to you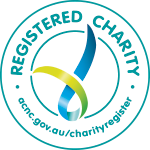 Mission Australia has been helping people move towards independence for more than 155 years, and our commitment to this vital work has never been stronger.
Thanks to your support, together we helped 131,015 people in 2016 by combatting homelessness, assisting disadvantaged families and children, addressing mental health issues, fighting substance dependencies, and much more.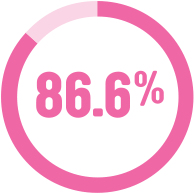 More than 86% of our income goes straight back into delivering services that assist vulnerable Australians.
We appreciate every single donation we receive, and ensure that every dollar goes where it is needed most.