Leave a bequest
Contact our bequest team
A bequest (also known as a legacy) is a gift of money or assets that you leave through your Will. Bequests are critical to Mission Australia and the people we support. They enable us to safeguard our vital community support services, ensuring we can continue to stand with Australians in need until they can stand for themselves.
By leaving a gift in your Will to Mission Australia you will help young people, struggling families and people isolated from the community by homelessness or unemployment to get their lives back on track.
There are several types of bequests. Some are specified amounts of money, items of property or stocks and shares. Other bequests may be a percentage of an estate or the remainder of an estate once family, friends and taxes are taken care of.
If you include Mission Australia in your Will, you become an honorary member of a special club — the Benjamin Short Society, named after the founder of the Sydney City Mission.
---
How to arrange a bequest
The best way to arrange leaving a bequest to Mission Australia is to speak with a solicitor. They can ensure your estate is distributed in a way that meets your wishes. How you choose to leave a bequest depends on your personal preference or circumstances.
As a guide, the most common types of bequests include:
Residuary - This gift consists of the remainder of your estate once your family and friends have been provided for and any taxes and charges are settled.
Percentage/fractional - This is a gift in the form of a specified percentage of your estate.
Specific/pecuniary - This is a gift in the form of a specified amount of money, item of property or stocks and shares.
Some people like to give a combination of two or more of these types of bequests. Regardless of the method you choose, Mission Australia is very grateful for any support you can provide.
Your solicitor can also create a Will for you or update your existing Will to include a gift to Mission Australia with the appropriate wording.
If you wish to choose an alternative method, please discuss this with your solicitor. If you don't have a solicitor, the Law Council of Australia website can provide suitable direction.
---
Create a free Will
We are a member of Charity Wills, which offer a free Will making service for those who wish to leave a bequest to Mission Australia in their Will.
Create your free will
Charity Wills is a website development of Lawsoft Pty Ltd and selected charities in Australia. This service is free of any charge when you leave a bequest in your Will to Mission Australia.
You can either select a standard simple Will that has been prepared by lawyers for general use or alternatively you can download a Will Kit rather than prepare a Will online. For more complex Wills we suggest you contact your solicitor or if you need to find a local lawyer, the Law Society in your State or Territory.
Visit Charity Wills to create your free Will 
---
Wording a bequest
We have provided the three most effective wording options for including a bequest in a Will – either your own or that of a family or friend or, if you are a solicitor, a client.
---
Who gives a bequest?
All types of people leave gifts in their Will to Mission Australia. They come from a wide range of backgrounds and from all across our nation. What they all have in common is a generous spirit and the desire to make a positive impact in their community. We thank each and every one of them for their kindness and thoughtfulness.
Not everyone who leaves a gift in their Will to Mission Australia has been a long-time supporter of our work. Even if you have been unable to donate during your lifetime, you can still support Mission Australia by leaving a gift in your Will – just as John and Wendy have done: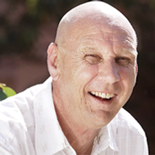 John's story
Twenty years ago, John's gambling and alcohol abuse resulted in him living on the streets. Fortunately, Mission Australia found John and worked with him to transform his life.
To help ensure we can continue to give the same support to Australians doing it tough, John chose to leave a gift to Mission Australia in his Will.
I never thought I'd need Mission Australia, let alone end up leaving them a bequest in my Will. - John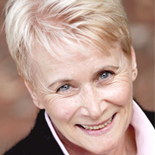 Wendy's story
A proud supporter of Mission Australia since the 1970's, Wendy first saw the impact of homelessness while working in a hospital where rough sleepers were regularly treated for injuries and conditions associated with living on the streets.
Determined to do something about it, Wendy left a gift to Mission Australia in her Will.
I realised we didn't have a Will, so we made one. And I made sure we included Mission Australia right from the start. - Wendy
Want to learn more?
For more information or to discuss your bequest, please contact us via our online form. Alternatively, use the contact details below:
Estate Co-ordinator
02 9217 1064
1800 88 88 68
This email address is being protected from spambots. You need JavaScript enabled to view it.
Latest
news, media & blog

articles

Read about what we've been working on, our stance on important social issues and how you make a difference to vulnerable Australians' lives.