Out of the Shadows
Domestic and family violence: a leading cause of homelessness in Australia
No one should be forced to stay in a violent home to keep a roof over their child's head. Our new report, Out of the Shadows, explores the shocking reality that domestic and family violence is a leading cause of homelessness in Australia.
Our research reveals that domestic and family violence is disturbingly common, with 16% of women (1.5 million) and 5.9% of men (528,800) experiencing violence from a partner since they were 15.1
We also know that more than 121,000 people who were experiencing domestic and family violence sought help from a specialist homelessness service in 2017-18.2 And it's a number that's on the rise.
Mission Australia believes the availability of appropriate and affordable accommodation is a key part of the solution. Emergency accommodation is needed to provide immediate safety to people in need. Beyond this, it's vital that victim-survivors have access to permanent homes to ensure they have long-term housing security.
The best way of preventing homelessness caused by domestic and family violence is to stop the violence from occurring in the first place and intervene early when it does.
As an organisation, we continue to add to the many voices calling for more universal prevention, better responses to violence and a national strategy to end homelessness.
"Everyone has the right to a safe and secure home," our CEO James Toomey said. "We need to make the tough but essential changes needed to ensure there are a range of housing options including social and affordable homes, provide coordinated responses, improve economic security and redress gender imbalances."
Read the report
Read the full report on our website: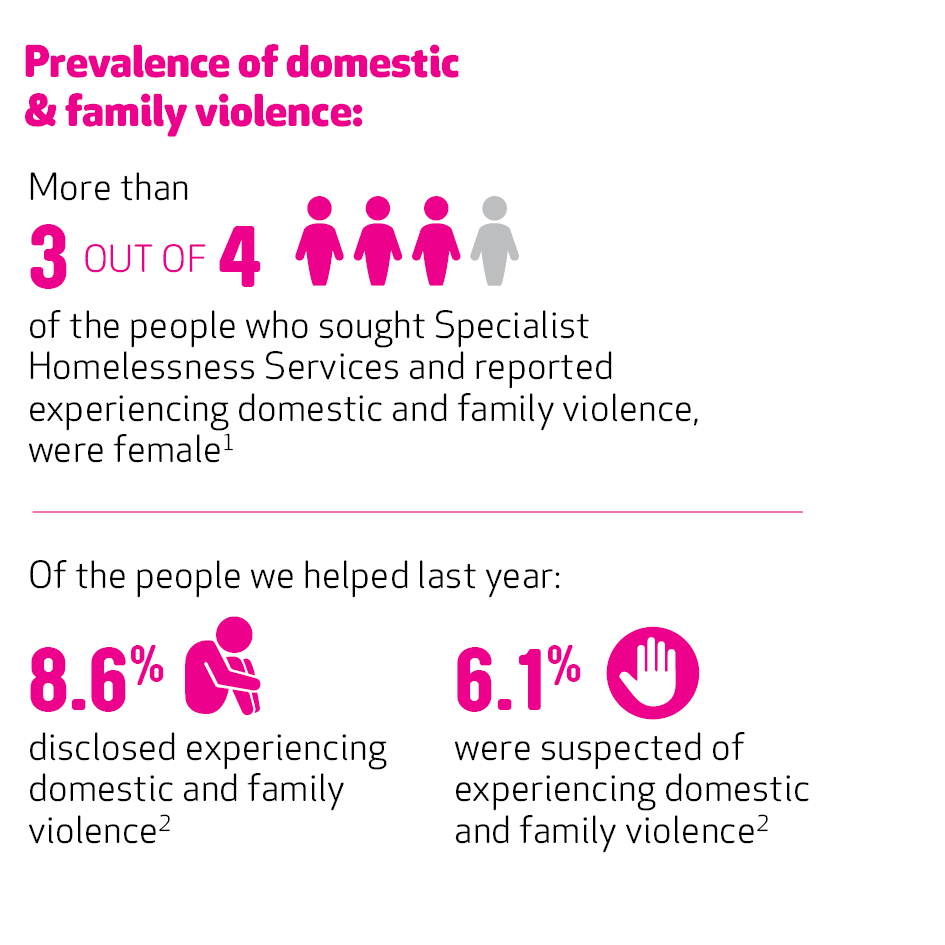 1 Australian Bureau of Statistics (2017), Personal safety, Australia, 2016, cat. no. 4906.0
2 Australian Institute of Health and Welfare (2018), Specialist Homelessness Services annual report 2017-18
---
In this
newsletter