More than a Christmas Lunch
A hearty lunch is often the best Christmas gift.
Last December, our annual Christmas Lunch in the Park (CLIP) event invited over 1,400 people to share a meal at Langley Park, Perth. With the help of over 400 volunteers, our team arranged food and entertainment for guests who experience homelessness and face disadvantages.


Zoe's Christmas gift
Zoe was one of the many guests at CLIP last December. When she spotted Jo Sadler, Mission Australia's WA State Director, she made a beeline for her in the crowd.
Zoe handed Jo a handwritten card about CLIP's positive impact.
In Zoe's words, CLIP and all of the angels that work at Mission Australia helped change her life.
"Merry Christmas and a massive thank you!
"20 years ago this year, I was a homeless 16-year-old girl on the street, with no one and nowhere to go. I came to Mission Australia's lunch, where I found so much help and ended up finding accommodation.
I am now a mother of three beautiful angels and have been married for 17 years!
I return today with my family, knowing that this Christmas I can have a beautiful day. Thanks to Mission Australia."
Connecting with Mission Australia twenty years ago was a turning point for Zoe. She shared Mission Australia's support helped motivate her to complete high school and pursued further education. Today she works in the health sector and is happily married with three beautiful children.
"This year, Zoe's husband lost his job as a result of COVID-19. She knew CLIP was where her family would be welcome and supported this Christmas," Jo shared, "Coordinating an event like CLIP and supporting people like Zoe, is truly what Christmas is all about."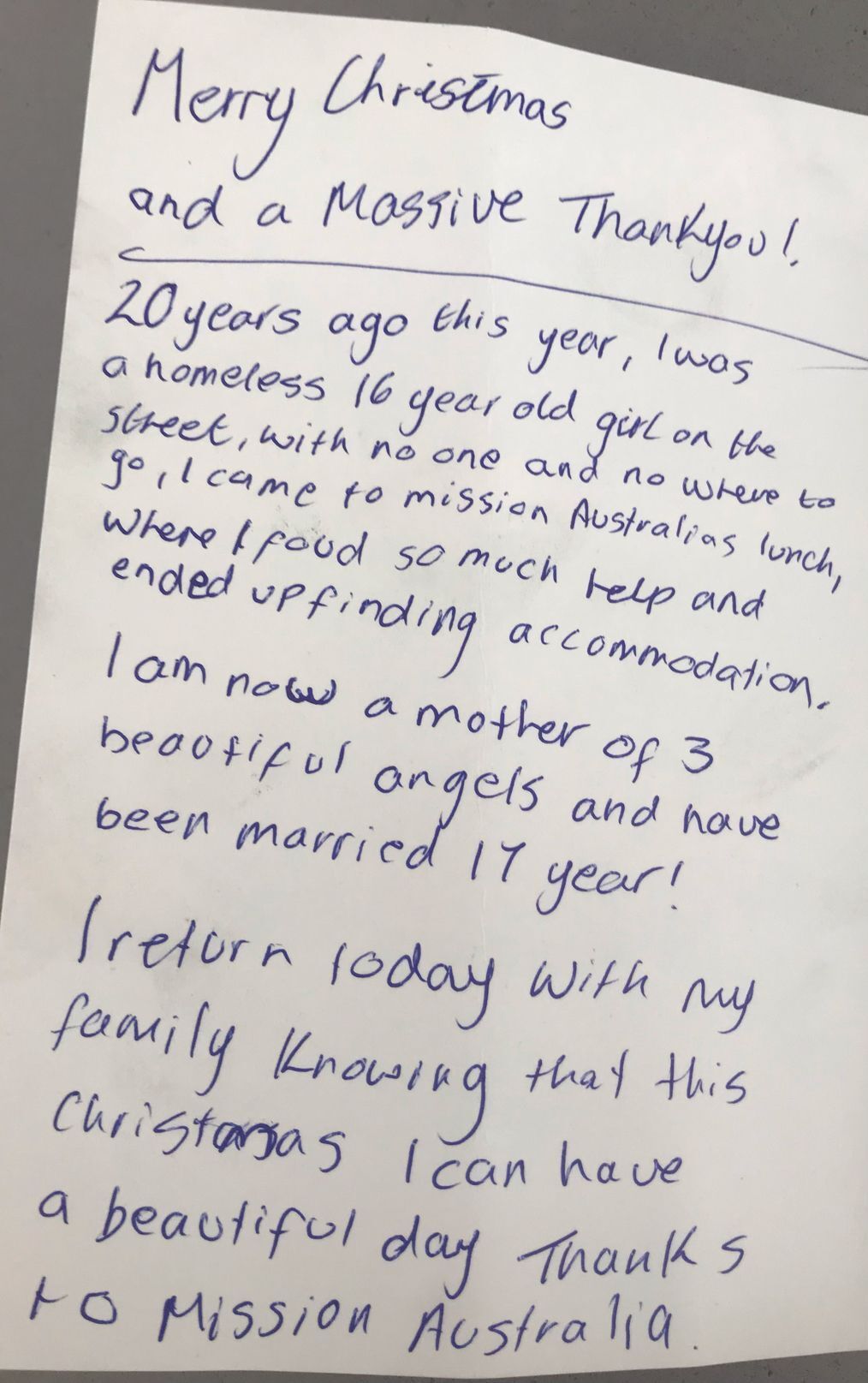 Christmas Lunch in the Park
Every year, funding from our generous supporters allows us to provide an opportunity for some of the most vulnerable members of our community to connect with support services and enjoy a warm Christmas meal among friendly faces.
Our team adapted last year's outdoor event to follow COVID-19 restrictions and create a safe space for all involved.
"We are really proud to have successfully delivered a COVID-19 safe event," says Jo Sadler, Mission Australia's WA State Director. "We implemented new management systems such as contact tracing and picnic-style dining to ensure physical distancing requirements could be maintained."
"We also provided a new wellness zone with showers and haircuts, thanks to partnerships with One Voice, Destiny Christian Centre and Short Back and Sidewalks. Our support for Aboriginal and Torres Strait Islander Guests was also enhanced through our partnership with Wungening Aboriginal Corporation."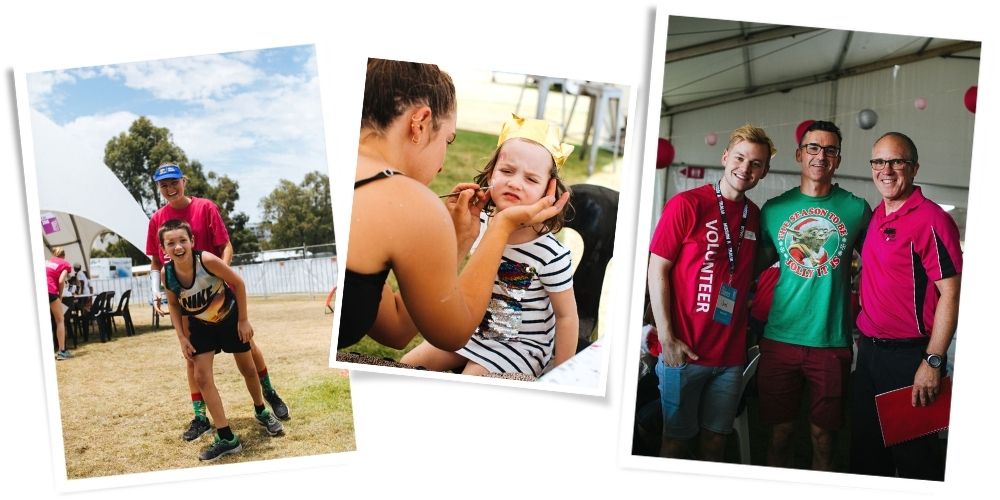 In addition, each adult guest received a care package that included essential items such as personal hygiene products and non-perishable food.
"CLIP would not be possible without the hard work and perseverance of our Event Manager Georgina, and the army of volunteers, staff, partners and friends that have helped us make it happen," Jo says.
"Hosting CLIP is the most humbling part of my job and I was reminded of this when I received a very special Christmas card from a guest."
A special thank you to our 400 amazing volunteers and partners such as Lotterywest, Property Council and others for creating a memorable CLIP for people in WA.
Related
news and stories
Read about what we've been working on, our stance on important social issues and how you make a difference to vulnerable Australians' lives.