Homelessness later in life: Janelle's story
In Australia, one in seven people experiencing homelessness are over 55 years1. Homelessness in our elderly community is a concerning issue.
In South Australia, Toward Home – Prevent service supports people experiencing or at risk of homelessness to find a safe home.

Funded by the South Australian Housing Authority, our Toward Home – Prevent service helps people like 60-year-old Janelle and her mother, break free from homelessness.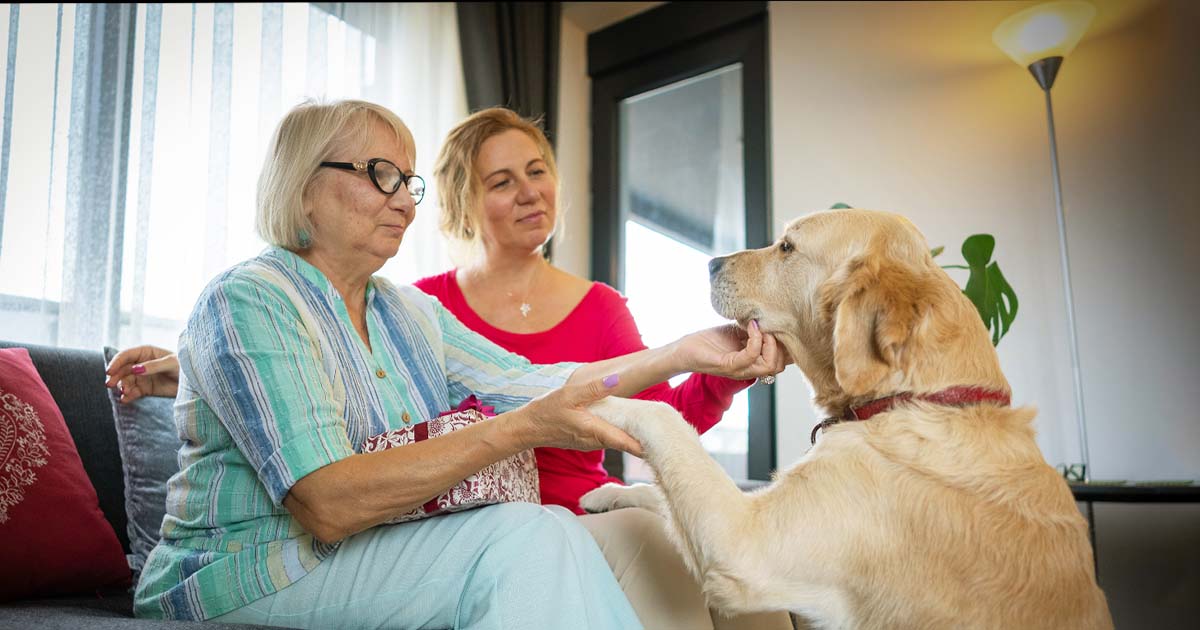 Homeless, through no fault of her own: Janelle's story
Supporting her elderly mother on a single income, Janelle relied on each paycheck to make ends meet. The most difficult chapter of her life began when Janelle lost her job. Soon after, the pandemic hit. It took another five months before she could receive support payments. During those straining months, Janelle had no other option but to dip into her superannuation. What was meant to be her retirement dream now paid the essential food and medical bills. On the brink of eviction, Janelle faced the harsh reality that she needed to find a safe place for her elderly mother. Janelle was prepared to sleep in the car until her car was stolen... One set back after the other, Janelle refused to give up. She needed to stay strong for her elderly mother.
"Life happens but you can't give up," says Janelle. "Every day is a new challenge, but every day can bring a new gift."
Janelle found a foster carer that was willing to look after the family's two beloved dogs until they could find a suitable home.
For three months Janelle and her mother were homeless moving between temporary shelters until she connected with our Toward Home – Prevent service.
The team worked closely with Janelle and her mother to help them secure a safe place to call home. After settling in, Janelle finally brought her two dogs home.
"Getting our dogs back was huge for mum and I," says Janelle. "Miracles do really happen." 
What causes homelessness in older people?
Older people can be vulnerable to homelessness later in life due to a range of factors including:
Financial instability: Unexpected life events such as the death of a family member, a marriage breakdown or a health scare can cause financial instability. Older people who aren't fortunate to have generational wealth or retire with sufficient assets, are often more vulnerable to financial instability.
Elder abuse: Older people may rely on family members or other close relatives later in life, leaving them vulnerable to elder abuse, a form of domestic and family violence.
Disability or health concerns:  Living with a disability can increase the risk of housing insecurity and homelessness for older people without sufficient support.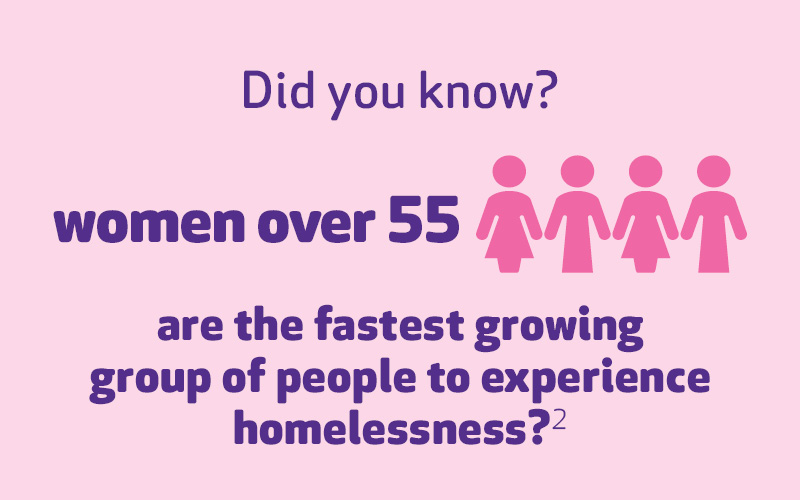 Names and images have been changed to protect the identity of the people we help.
1,2 ABS (2021) Estimating homelessness: Census
Related
news and stories
Read about what we've been working on, our stance on important social issues and how you make a difference to vulnerable Australians' lives.