How to support others during the COVID-19 pandemic
After a year since the first case of COVID-19 reached Australia, the pandemic continues to show us that there is little we can control.
While many of us are adjusting to life in lockdown for the first or even third time, people without the right support networks can experience heightened anxiety and stress.
Finding creative and safe ways to support one another during the pandemic can go a long way in helping us get through these difficult times.
Here are three ways to make a positive impact from a safe distance.
1. Check in with yourself 
Before you help others, make it a priority to check in with your own mental and emotional wellbeing. The pandemic affects us differently and many of us have experienced a decline in our mental health. With ongoing challenges such as isolation from loved ones, financial turbulence and remote working challenges, it's important to care for your mental health and wellbeing.


Make time for your mental and emotional health with:
Mindfulness activities: During stressful times, mindfulness activities can help you stay aware of your thoughts in the present moment. Relaxation techniques such as breathing exercises or spending time in quiet contemplation or prayer can provide a greater awareness of your thoughts and emotions.
Daily exercise: Whether it's an outdoor stroll or a morning stretch in the comfort of your living room, keeping your body active has direct implications for your emotional health and wellbeing.
When you're in a position of mental wellbeing and peace, you can effectively extend a helping hand to those around you and prevent burn out.
May the God of hope fill you with all joy and peace as you trust in him, so that you may overflow with hope by the power of the Holy Spirit." Romans 15:13
Find out more about our tips to managing your mental health.
2. Support local businesses
From takeaway cafes to local pizzerias, small businesses can be hardest hit by lockdowns and restrictions.  At the start of 2020, roughly 63% of businesses reported negative impacts due to COVID-19. Although government stimulus packages provided some relief, over 90% of business owners said they were concerned about the future of their business1.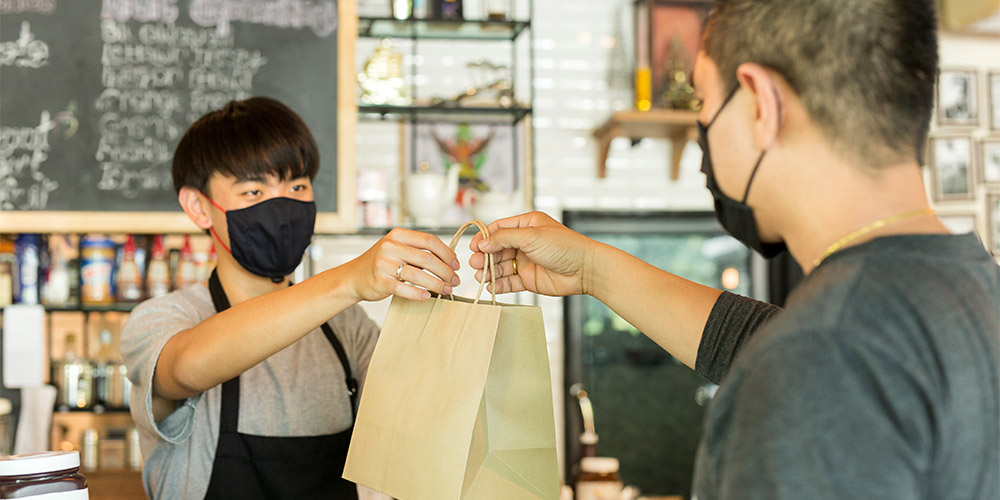 Making a conscious effort to support the small businesses around you can be a powerful way to help others during the pandemic.
How to support your local business:
Order a meal: Using a restaurant's delivery service or safely collecting a food order is a great way to offer your support to a local restaurant. Stuck on gift ideas? Prepaying a meal for a neighbour or loved one is a delicious way to show someone you care and offers support to local restaurants.
Look out for online activities: Every business is different so stay connected on social media or via monthly newsletters to spot opportunities when you can support business online.
Spread the word: There's often a limit to how much takeaway we can consume in a week, but you can encourage your friends or co-workers to also enjoy takeaway from your favourite local spot.
3. Look out for vulnerable people
Throughout the pandemic, our team has witnessed more Australians thrown into uncertainty and on the brink of homelessness. Thousands of vulnerable Australians experienced heightened levels of loneliness and anxiety due to triggers such as unemployment, financial stress, isolation, and escalating domestic and family violence.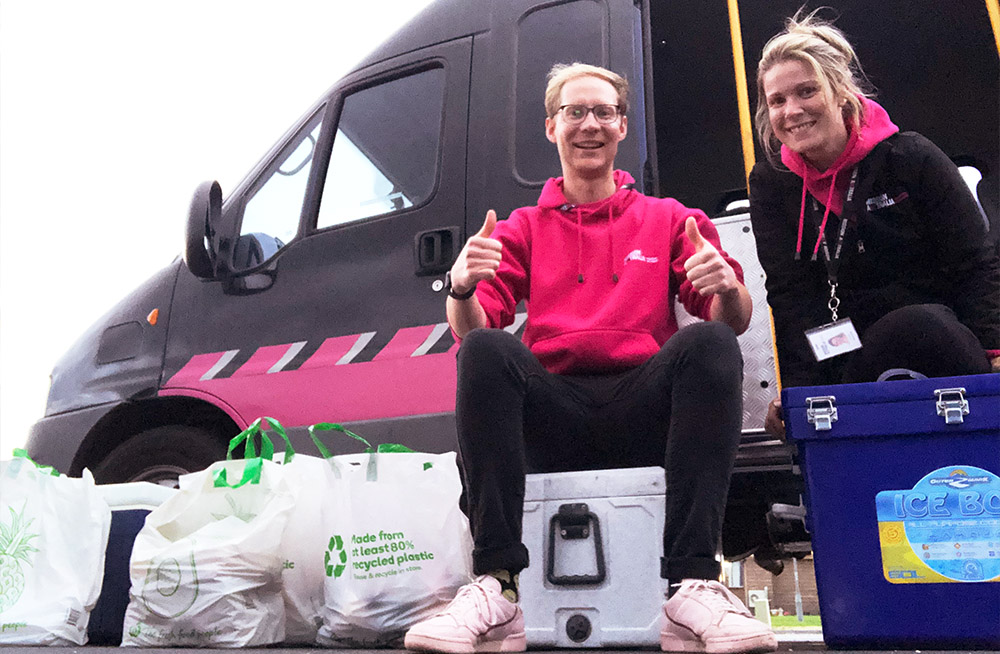 While the pandemic makes it difficult to physically help people, you can lend a helping hand to people in need by financially contributing to local organisations like Mission Australia.
From online programs to care packs, our services are available to support people in need during the pandemic.
In the same way, let your light shine before others, that they may see your good deeds and glorify your Father in heaven," Matthew 5:16 
Read more stories about some of the ways we're combating COVID-19 together. 
Our frontline services continue to adjust to the changing needs of Australians, demonstrating resilience and unwavering compassion towards people in need. Your support can go a long way in helping us reach even more people in need.
1 COVID-19 Recovery Report (2020): QuickBooks and YouGov
Related
news and stories
Read about what we've been working on, our stance on important social issues and how you make a difference to vulnerable Australians' lives.