Ming turned his passion into a purposeful project
On September 26, Ming attempted to solve the world's largest Rubik's cube and raised over $8000 for Mission Australia. Ming shares why he put himself through the gruelling task and how others can use their hobbies for good.
"I first learned to solve a cube when I was 14" says Ming.
"Although I wasn't very fast, I always thought that I'd get into it again one day. About two and a half years ago I decided to order a 'speed cube' and the rest was history.
It's a gift that keeps giving because there's always something you can improve in, plus the international cubing community is so supportive.
The most interesting place I've solved a Rubik's Cube is in an indoor skydiving tunnel! But I've also done one underwater and that was quite fun."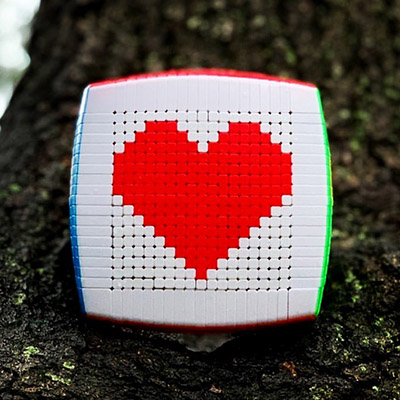 Ming used his large platform of 70,000 YouTube subscribers to educate others about Mission Australia and raised over $8000 for those in need.
Even if you can only give two dollars or only end up raising $20, that could mean the world to someone else who really needs that support. We will never see where the ripples of our small efforts end up. Mission Australia brings hope to people who are in such dark valleys of their lives, which could really happen to any of us.
Thank you, Ming, for using your cubing skills to help others.
Do you have an interesting fundraising idea? Fundraise for Mission Australia.
Follow Ming at Tingman Official:
Watch his video - hint: he solves the cube in 6hrs and 38mins!
Related
news and stories
Read about what we've been working on, our stance on important social issues and how you make a difference to vulnerable Australians' lives.