What reconciliation means to four Aboriginal and Torres Strait Islanders
National Reconciliation Week is a time of reflection and meaningful conversation about our shared history. In recognition of National Reconciliation Week, we're exploring what reconciliation means to four of our Aboriginal and Torres Strait Islander staff and volunteers.
Two decades ago, National Reconciliation Week began when a group of indigenous and religious leaders joined to pray for reconciliation. The faith-inspired movement evolved into what we know today as 'National Reconciliation Week– an intentional time to reflect on our shared history, celebrate Aboriginal and Torres Strait Islander culture and make meaningful steps towards respectful relationships with each other.' For Mission Australia staff, volunteers and partners in Aboriginal and Torres Strait Islander communities, reconciliation is a meaningful part of our everyday work. In celebration of National Reconciliation Week, we explore what reconciliation means to four of our Aboriginal and Torres Strait Islander staff and volunteers.
1. Reconciliation means connection
For Aunty Lize, a community Elder who volunteers across various Mission Australia Children's Services in Devonport, Tasmania, reconciliation means connecting with your culture and with each other.
"Reconciliation means we've all got to connect," says Aunty Lize. "We've got to be kind to each other and respect each other."  
As a volunteer with Mission Australia, Aunty Lize is passionate about connecting the younger generation with their Aboriginal and Torres Strait Islander culture and heritage.
"When I was a young girl, mum led me into the bush. We had this fire and she told me all about the Dreamtime and who I am," remembers Aunty Lize. "It was incredible. That's when I learned where I came from and my ancestry."
For the past few years, Aunty Lize has assisted in playgroups and children's activities, helping the younger generation develop a connection with Indigenous culture through Mission Australia's programs.
"I've always wanted to work with children" says Aunty Lize. "When I get out of bed, it's really lovely to go to the local school to see the children. It makes me feel really good being able to share my culture with them."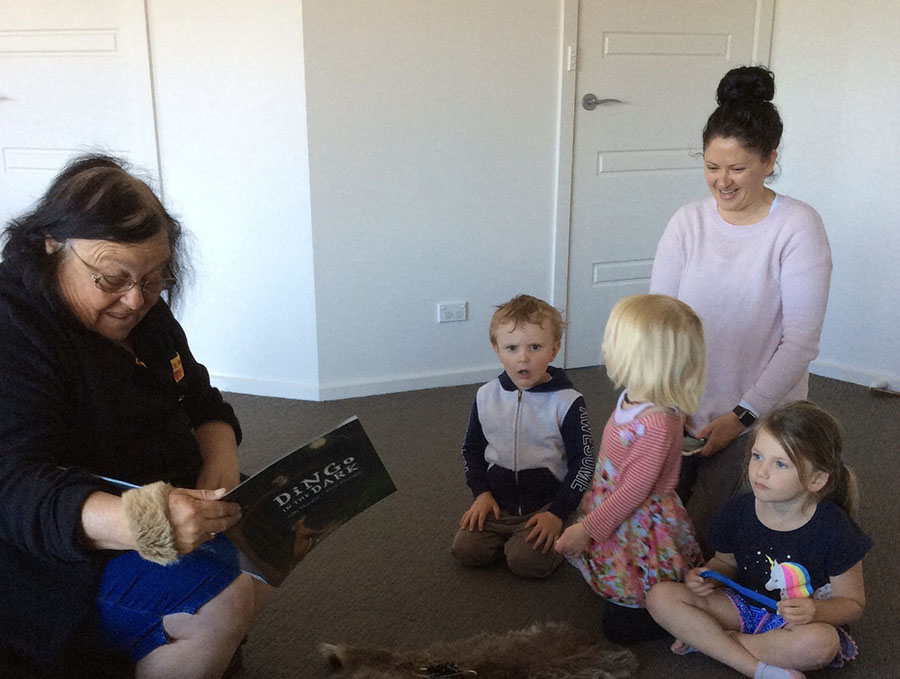 With guidance from Aunty Lize, Susanne Mueller, a Mission Australia Program Manager, has observed a growing connection between children and the Indigenous history of the land.
"Children are learning so much about the positive history from Auntie Lize," says Susanne. "She'll take kids on a bush walk and show the importance of trees and their connection to nature and Aboriginal culture...this sparks the children's interest and they'll follow up on the information further."
 2. Reconciliation is everyone's business
In his role as a Mission Australia Chaplain in North Queensland, Noel Wason helps people from all walks of life feel welcome and supported. Working in a community with a high Aboriginal and Torres Strait Islander population, cultural sensitivity and respect forms an integral part of his work.
"Cultural sensitivity is paramount because it's the ultimate form of respect you can pay to the community," says Noel. "We try to work closely with the Elders and always work with permission. Working alongside our mob with understanding and respect makes the biggest impact."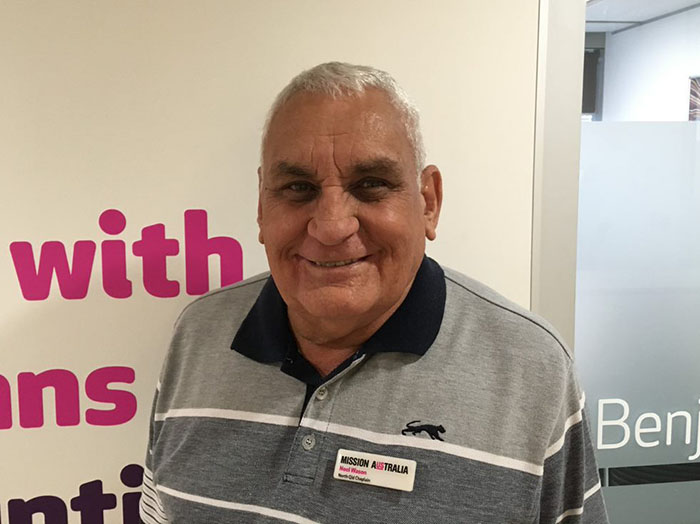 Having lived in an Aboriginal settlement in Mareeba for the first 16 years of his life, Noel remembers the first 16 years of his life as joyful and enriching.
"Our house was made of offcuts from sawmill. We had no running water or electricity but those were the best years of my life," remembers Noel. "My friends who were better off still wanted to visit every day because of the warmth and the family atmosphere that my mum created."
For Noel, reconciliation involves sharing all stories of Australia's history, not just the arrival of Captain Cook. He hopes the younger generation will also embrace this truth.
"In the past, we've operated on minimal information about the history of Aboriginal and Torres Strait Islander people in Australia," says Noel. "Reconciliation is everyone's business. Sharing our culture with each other is the only way we can move forward together."
3. Reconciliation involves relationship
Forming respectful and positive relationships with the community is an integral part of Mission Australia's work in Aboriginal and Torres Strait Islander communities.
Program Manager of Youth on Track, Jye Ryan, says establishing relationships with the community leaders has improved the impact of his work with young people at risk of involvement with the juvenile justice system.
"We're connected with a local Aboriginal organisation, with the aim of helping to restore a sense of the young people's Aboriginal identity," says Jye. "Once a fortnight, the young people go out bush, learn song and dance and how to make artefacts. They speak with local Elders about who they are, where they're from and what their clan's totems are."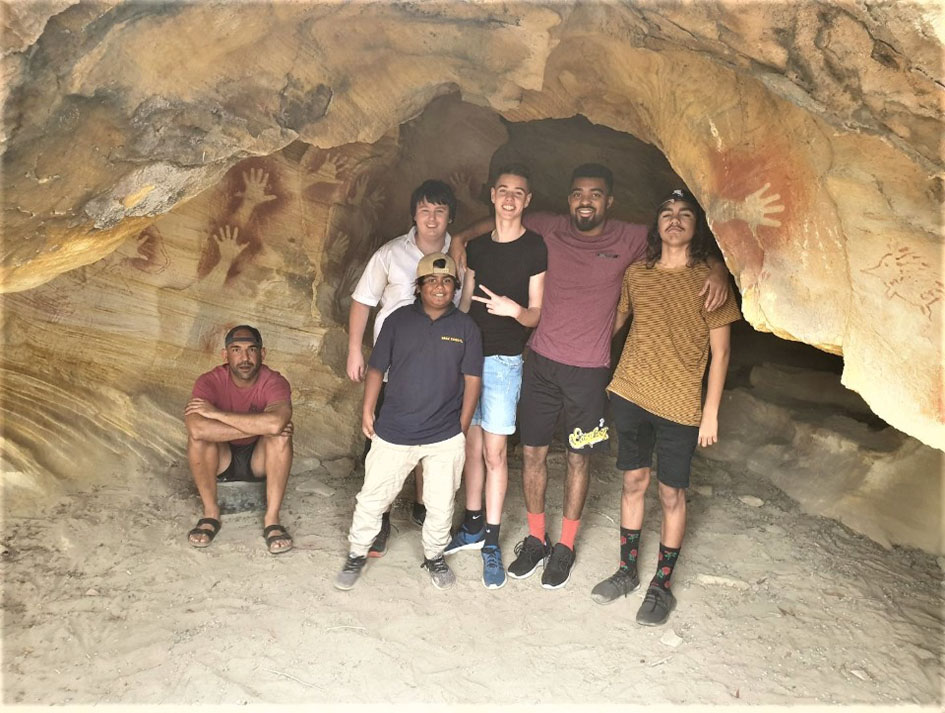 Fostering a relationship with the local Aboriginal Land Council has also permitted Jye's team to use traditional land for program meetings.
"The appropriateness of the environment makes a huge difference in how comfortable our clients feel," says Jye. "As a result, the young people show a sense of maturity on country and a strong interest in their culture...Their appreciation for this learning is phenomenal and we've seen client engagement grow significantly."
In Jye's experience, partnering with a local Aboriginal and Torres Strait Islander community requires a respectful approach.
"Approach the service, listen and show respect and be open to learn. It'll take time and energy to invest but there's no price too high to pay for the results we are seeing."
4. Reconciliation is collaborative
For over two years, Sky-Lee Silver, a Mission Australia staff member, has been working alongside the Aboriginal and Torres Strait Islander community in Inala, Queensland but after recent events in the wake of COVID-19, the team's collaboration with the local Aboriginal and Torres Strait Islander community has only strengthened.
"The Indigenous community was overwhelmed with so much information and it wasn't possible to just visit the Elders for connection and support," explains Sky-Lee. "With the Indigenous community in mind, we sat down as a team to address what we could do to make it simpler to navigate all the resources."
As part of a wider strategy to stay connected during COVID-19, Sky-Lee and the Communities for Children team in Inala developed informational resources to equip families with simple flyers and activity ideas to engage children at home.
In collaboration with the local independent Indigenous school, information packs were delivered to families within the community.
"Reconciliation is about looking to the future, celebrating how far we have come and uniting our community under a common goal," says Sky-Lee. "We have strong ties with Indigenous stakeholders and it's about maintaining those relationships and ensuring the work we carry out stands alongside what the Elders believe and want."
Related
news and stories
Read about what we've been working on, our stance on important social issues and how you make a difference to vulnerable Australians' lives.