Our partners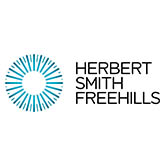 Herbert Smith Freehills, jointly with The Salvation Army and Mission Australia operate The Shopfront Youth Legal Centre. The Shopfront provides free legal assistance to homeless young people in inner Sydney. It is staffed through permanent Herbert Smith Freehills positions, including solicitors and support staff. Herbert Smith Freehills also second two lawyers to The Shopfront each year from their Sydney office.
---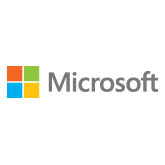 Microsoft Australia has assisted Mission Australia to embarked on a digital transformation journey to drive mobility, flexibility and agility across the organisation. Microsoft Australia has provided access to the rich functions of Office 365 allowing our staff to have the right tools and technology to communicate, share insights, share information and collaborate on programs to achieve optimal impact for our clients. The transformation has reduced our costs while also enabling our staff to access the right technology to support our services.
---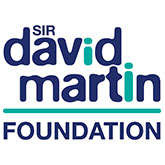 Since 1990 Sir David Martin Foundation has consistently been a major supporter of Mission Australia's youth services.
While Governor of NSW, Sir David Martin wanted to establish a charity to help youth in crisis. Rather than start a new service he chose to support Mission Australia (then known as Sydney City Mission), which had just established Triple Care Farm in the Southern Highlands. Over the last 28 years, Sir David Martin Foundation has funded several Mission Australia programs for young people.
---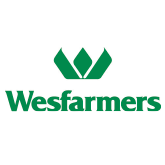 Mission Australia has a strong partnership with Wesfarmers, which has supported the Youth Withdrawal and Respite Service since 2008. The Youth Withdrawal and Respite Service is the only facility of its kind directed at young people in Western Australia.
The program provides 24 hour supervised care for young people requiring a low medical withdrawal from drug or alcohol misuse. Youth can stay in recovery for up to 3 weeks.
Mission Australia is very grateful to have Wesfarmers standing alongside us, helping to allow young people in need to forge a new life path toward a brighter future.
---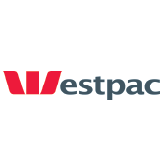 Westpac and Mission Australia have shared a 150-year partnership. Our banking relationship dates back to the 1860s, and in recent years we have formed a community partnership.
In 2010 they joined forces with us to address family homelessness and help to deliver more affordable housing across the country. In 2012, Westpac donated over $136,000 to the development of the Mission Australia Centre in Kingswood, which provides safe accommodation and support for families experiencing homelessness in Western Sydney.
Between 2014 and 2017, Westpac committed $1.3 million to Mission Australia's Missionbeat service which helps break the cycle of homelessness by transporting homeless adults and children, and intoxicated or drug affected men and women to services to meet their immediate needs. This includes safe accommodation, medical care, food and clothing or, as a last resort, a blanket or a street swag.
Today, Westpac is working with Mission Australia to support initiatives such as financial education opportunities and raising awareness about homelessness.
Many Westpac employees are passionate about Mission Australia with hundreds of staff raising funds and volunteering their time and skills.
Mission Australia is very grateful to have Westpac continue to stand alongside us and help to achieve our goal to reduce homelessness and strengthen communities.
Latest
news, media & blog

articles

Read about what we've been working on, our stance on important social issues and how you make a difference to vulnerable Australians' lives.