Three feel good stories guaranteed to make you smile
Every day we help and care for people across Australia, thanks to the generosity of people like yourself.
Here are some creative ways you and local communities have brought hope to people in difficult times.
A T-Rex school welcome
The first day of school can be extremely daunting and overwhelming. The Circles of Care Team in Yarrabah, Queensland brainstormed and prepared for weeks to decide how they could make the first day of school a positive and fun experience.
When the children arrived at school, they were greeted at the school gates by two T-Rexes and a breakfast bar provided by the Circles of Care team. The children loved it and cannot wait to start Term 2 with another visit by their dinosaur friends.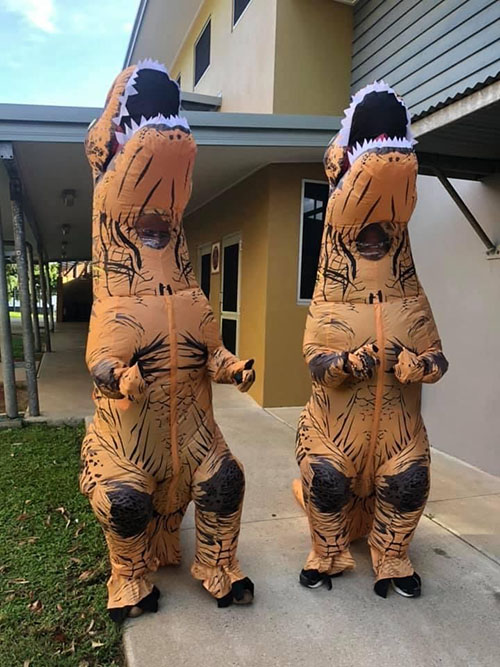 Bags packed with kindness
Many people who flee violent homes, leave without many possessions or essential items and Dandelions, a local community group in Perth wanted to help.
With the support of local volunteers Dandelions created a handful of 'kindness kits' to donate to our Women's Refuge in Meekatharra. The 'kindness kits' will provide joy and much needed support to the mothers and children staying at the refuge.
Warmest thanks to Dandelions, WA for organising the kits and for the WA Police Force for delivering them.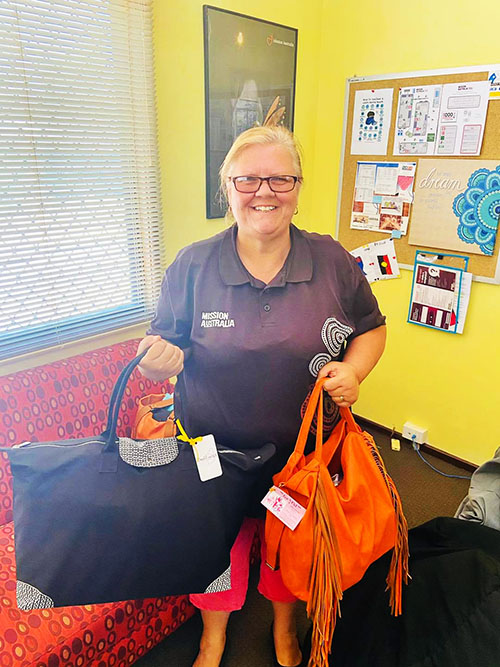 Sheltered by the generosity
Wanting to help vulnerable Australians, a local church in Sydney decided to purchase and donate brand-new SWAGs to Missionbeat.

Missionbeat, our mobile homelessness outreach service patrols Sydney's CBD to provide crisis intervention and on-street support to rough sleepers and street dwellers.
The team are excited to deliver the temporary shelters to people they encounter on the streets of Sydney.
Continue to bring hope to vulnerable people across Australia.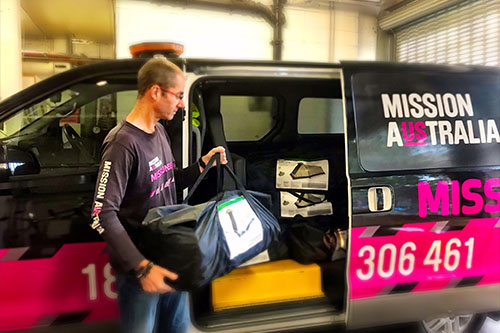 Related
news and stories
Read about what we've been working on, our stance on important social issues and how you make a difference to vulnerable Australians' lives.