Three prayers for new beginnings
When one chapter comes to an end, we can always look forward to a new beginning. Kickstart the year with renewed hope and prepare for a fresh start with our three powerful prayers for new beginnings.
1. Prayers for a renewed heart
God, thank you helping me get through a difficult year. I know that even in the darkest valleys of my life, you have been with me. Your love has carried me through challenging times.
Please renew my heart and my mind. Help me leave behind the bitterness and pain of former things. Replace the old and broken ways of my heart and restore me with your grace and strength.
Fill me with new blessings, joy and peace. Help renew my heart so that I can be ready for a new beginning.
In Jesus' name, Amen.
"Create in me a pure heart, O God, and renew a steadfast spirit within me" – Psalm 51:10
"Therefore, if anyone is in Christ, the new creation has come: The old has gone, the new is here!" – 2 Corinthians 5:17
---
2. Prayers for future decisions
God, I trust you with my decisions and plans this year.
Help me lean on you with all my heart instead of relying on my own understanding. Give me the confidence and wisdom to follow you as you guide me towards the right path.
Even when I make decisions that aren't the best, would you continue to work for my good and your glory. Remind me that your ways are higher than my ways and that you always know the best way to go.
In Jesus' name, Amen.
"Trust in the Lord with all your heart and lean not on your own understanding; in all your ways submit to him, and he will make your paths straight." – Proverbs 3: 5-6
"Let us run with perseverance the race marked out for us, fixing our eyes on Jesus, the pioneer and perfecter of faith." – Hebrews 12:1b-2a
---
3. Prayers for peace
God, I give you all my cares and concerns to you.
I know you are my Heavenly Father who can provide me with everything I need. You know my needs before I even ask you for them.
Thank you, Lord, for your new beginnings and unwavering provision. I trust that your peace will watch over me as I step into a new beginning.
This year, I will rely on the riches of your love and grace to provide for my physical, emotional and spiritual needs.
In Jesus' name, Amen.
"Come to me, all you who are weary and burdened, and I will give you rest." – Matthew 11:28
"Cast all your anxiety on him because he cares for you." – 1 Peter 5:7
---
Turning loss into a new beginning
At Mission Australia, we help vulnerable people find their new beginnings. Thanks to the generosity of our supporters and partners, we can help provide people like Cindy* with the support they need to thrive.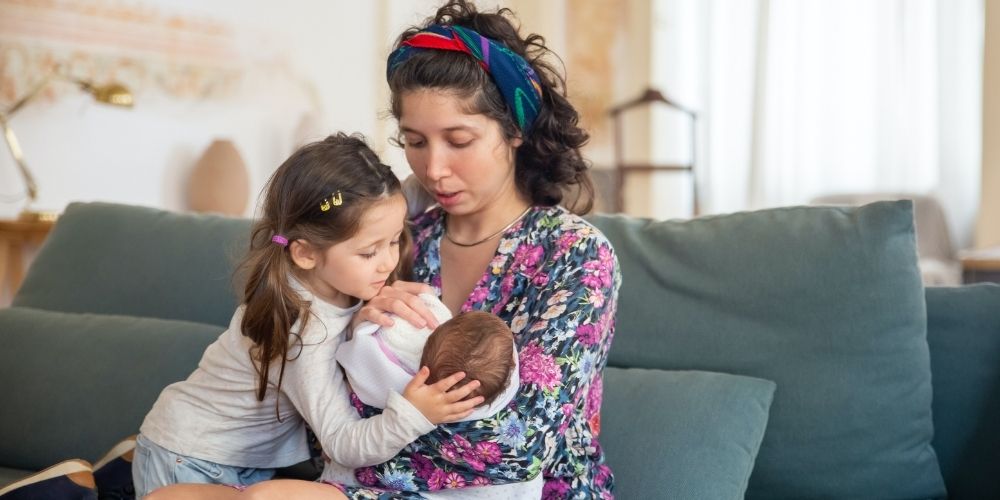 Cindy's Story
 Balancing life as a teacher and mother of three, Cindy* relied on an organised schedule. Most of her days were carefully planned out, until a sudden life event threw her off course.
Within weeks, Cindy was unemployed and left to care for three young children on her own.
Raising young kids alone is already difficult, but without a steady income, Cindy was at rock bottom.
In a desperate search for support, Cindy reached out to a local ParentsNext service where she connected with Judy. Together, they mapped out the next chapter of Cindy's life.
"What are you most passionate about?" asked Judy.
Cindy told Judy about her desire to study psychology and help others. With Judy's encouragement, Cindy pursued a plan that would allow her to study while supporting her family.
From software programs and printer ink to finding financial assistance options, Judy's support gave Cindy and her three children the opportunity to start afresh.
"Cindy received first place in her final major assessment with the highest GPA," shares Judy.
With outstanding results, Judy is confident that Cindy can secure a stable job that she'll love.
Read more inspiring stories or please join us in praying for our services. Sign up to our prayer diary.
*Names have been changed to protect the identity of the people we help
Related
news and stories
Read about what we've been working on, our stance on important social issues and how you make a difference to vulnerable Australians' lives.