After a visit to a Mission Australia refuge, Robyn and her friends wanted to give back during Christmas. She shares her experience and the importance of helping others.
Christmas is a time for families and a time for giving. I think that it includes thinking about the people who are not as lucky as I am in life.
At the refuge there are victims of domestic violence. We spoke to a lovely older lady, who had lost her family overseas. She had been living rough on the streets. The police had picked her up, she'd spent some time in a hospital situation and then eventually was rehoused at the Mission Australia refuge. It was so amazing to hear that through Mission Australia's help that she's doing okay now.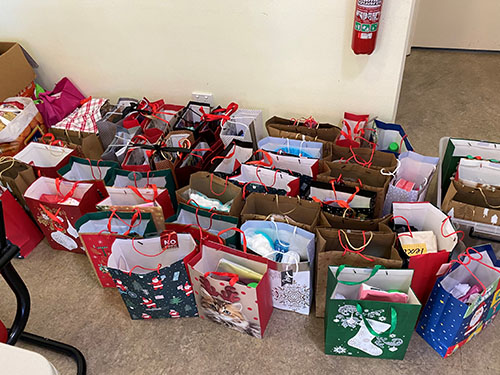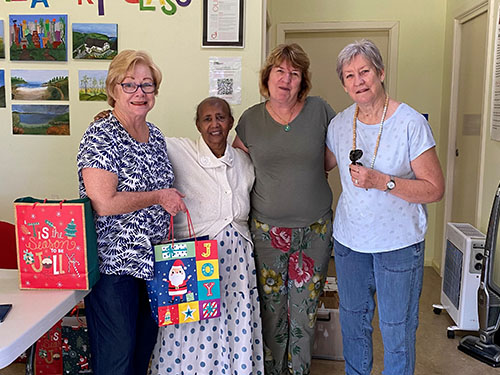 The social group I am part of is predominantly retired women. It really struck me that we could easily end up in a situation where we needed help, like the ladies in the refuge.
This year we collected toiletries for residents of the Mission Australia refuge and outreach program. In total we managed to pack and deliver forty-eight gift packs.
Each gift pack has the basics of soap, deodorant, shampoo, conditioner, and tissues. Ladies may receive face moisturisers, shower gels and sponges. For men we include socks, razors, shaving cream and deodorant.
Sometimes it's the simple things which might make life a little bit easier.
The things in the gift packs are very basic, but my rationale is that if I can supply basic items, that they can use for a couple of weeks, it might leave them with a little bit of extra cash to enjoy a coffee or go towards something they are saving for.
It makes me feel good to know that I've been able to help a few other people in a small way. It's a very nice feeling to have.
Can you give generously to help older people facing homelessness today?
Learn more about the causes of homelessness in older people.
Related
news and stories
Read about what we've been working on, our stance on important social issues and how you make a difference to vulnerable Australians' lives.