Transition to Work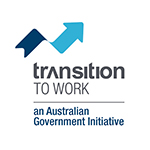 Need more staff?
Mission Australia's Transition to Work provides high quality, no cost employment services to help you recruit young employees who meet the needs of your business, while supporting them to enter the workforce. This can include trainees and apprentices.
We are experienced in working with young people and employers, and have strong links with local businesses, community services and schools.
How our employer service works
We can provide you with access to workers aged 15-21 and can also help if you need to recruit trainees or apprentices.
Working as a long-term partner in your business, we provide you with support and advice on your workforce development needs, and make you aware of the options available, including access to wage subsidies - ask us for more information. Once your recruit has started we continue to provide support for 26 weeks to make sure they meet your expectations.
Aged 15-21 and looking for work?
If you've left school early or have had difficulty finding work after school, our Transition to Work service can help you to build your skills and confidence and support you into work or education, including apprenticeships or traineeships.
We'll work together on a Job plan that helps you achieve your education or employment goals, including things like:
Building job-related skills
Linking you to other support services
Mentoring opportunities
Work experience
Securing a job
Support for your first 26 weeks in work or study
Mission Australia offers Transition to Work services in these locations:
NSW
VIC
SA
Founding Purpose - 'Inspired by Jesus Christ, Mission Australia exists to meet human need and to spread the knowledge of the love of God'